Jalinis is a family business active in Canada since 1997,
at the time when it was still "funny" to drink a green juice. Luckily things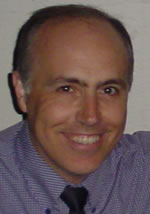 have changed a lot since then but our mission has not changed: Promote a healthy nutrition and lifestyle
Founded by Denis Letendre the company is based in Châteauguay near Montreal. Jalinis offers an excellent choice of some of the best brands available in kitchen appliances. The company is proud to say that thousands of satisfied customers use the brands offered on this website. 
Jalinis has also published a few books about raw food since 2002, making it one of the pionneers in the living food movement in Quebec.
Well Being for Life – and for Living
After 20 years of teaching, in 2006 I created a program called "Well being for Life", designed specifically for the over 50 population. In developing this program I wanted to go against the grain of "gym culture". I knew that many of the kinds of exercises that most fitness trainers like to do are hard on bodies, or just plain hard to do when you're older, and not used to exercising.
From the beginning, I had the kind of success with Well Being for Life that I could only imagine and hope for.
A pioneer in Canada in hyperbaric chambers
Hughes Pascis, was the first person who brought a portable hyperbaric chamber flexible at low pressure in Canada in 1999.
At the beginning, he presented the first hyperbaric chamber to Dr. Pierre Marois, MD physiatrist and Dr. Michel Vanasse, neuro-pediatrician, both of Ste-Justine Hospital in Montreal.
He set his goal to democratize HBO to make this technology accessible to as many people as possible by lowering the various costs related to treatment.
Chez Santé Nouveau Monde nous reconnaissons la capacité naturelle du corps à recréer de façon continue l'équilibre. – C'est ce qu'en médecine, on appelle l'homéostasie. Nous sommes un centre de santé qui réunit, dans une collaboration étroite, des intervenants issus des différentes médecines; conventionnelles, naturelles et énergétiques pour accompagner les individus dans leur parcours unique de retrouvaille et/ou de maintien de la santé.
Notre objectif premier est de fournir un support, des connaissances, des moyens concrets pour stimuler l'autonomie et l'engagement de chacun à s'impliquer activement dans son processus de santé.